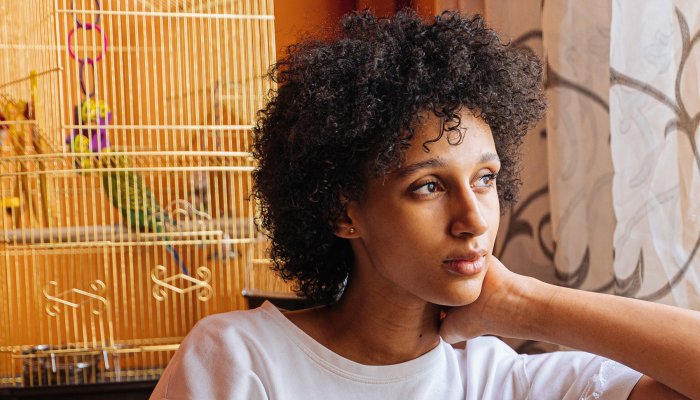 Type 4a hair, like other Type 4 textures offers a wide array of versatility. You can easily transition from your natural curls to straight hair and then go back again. If you're focused on bringing out the best in your natural curls, focus on heat-free styles that won't put your hair at risk of experiencing heat damage. 
For example, you can choose to wash 'n' go, set your hair on twists or braids, or even shingle your hair after it's freshly washed. As we mentioned earlier, it's not uncommon to have more than one hair type, so you might want to focus on styles that require setting such as twists and braids to create a more cohesive texture overall. 
If you love switching it up between your curls and straight hair, there's nothing like a good silk press to create that shiny, bouncy, blowout effect. Of course, always make sure to use a good heat protectant whether you're attempting heat styles at home or in a salon. And avoid applying too much heat to your hair. For example, if you want to simply straighten your hair, consider using a heatless stretching method like twists or banding so that you're only exposing your hair to one round of heat. 
Likewise, when the weather turns cooler or you're just ready for a change, the sky's the limit for protective styles. While braids and twists are classic options, you can also switch it up with lace wigs or crochet styles. Just be sure to take care of the hair underneath. While protective styles can be a great way to give your hair a break so it can grow without excessive manipulation, leaving a style in too long can have the opposite effect.